The appointment is required prior to the documents submission.
Please email all the required documents (1 file/applicant) to [email protected]
After the documents have been initially examined, we will confirm the documents submission date via e-mail.
The documents received after 16.30 will be processed on the next working days.
Thailand has been making a series of efforts in driving the economy through innovation.
The Thai Government has taken another step to attract talents and technologies with a view to further developing its targeted industries or the so called S-Curve industries. The SMART Visa program has then been designed to enhance Thailand's attractiveness in drawing science and technology experts, senior executives, investors and startups. The program has been launched on February 1, 2018.
The SMART Visa is a new type of visa designed to attract highly skilled manpower and investors to help accelerate the development of the country's targeted industries. SMART Visa is offered to foreign experts, executives, entrepreneurs and investors who wish to enter into the Kingdom of Thailand to work or to invest in the following "13 S-Curve industries" or the country's targeted industries.
Targeted Industries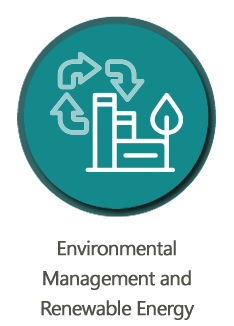 How to Apply
The applicants for SMART Visa must have qualifications according to the criteria specified by the office of the Board of Investment. Their qualifications will be verified by relevant agencies. After technical and non-technical endorsements have been obtained, the SMART Visa unit will then proceed to issue a letter of qualification endorsement which the applicant will bring to the Royal Thai Embassies or Royal Consulates (in case of residing overseas) or the Immigration Bureau at the One Stop Center for Visas and Work Permits or EEC Labour Administration Center in Chonburi in order to file for SMART Visa.
Additional Document
Procedures for visa issuance overseas
- After receiving Smart Visa result via email, please inform the Smart Visa Unit via email at [email protected] which Royal Thai Embassy/Consulate-General you plan to receive Smart Visa at least one month in advance before the tentative date of flight to enter Thailand.
- Your notification letter will be forwarded to your selected Royal Thai Embassy/Consulate-General via Telex by the Department of Consular Affairs in Bangkok. When this is done, you will be informed by Smart Visa unit via email. This process normally takes around 7-14 working days.
- Directly contact the Royal Thai Embassy/Consulate-General to make an appointment for Smart Visa issuance as soon as possible and inquire about the required documents since each embassy reserves the right to request additional documents.
Required Documents:
The Smart Visa processing fee: 11,000 NTD per year for visa permission (cash only).
For example, the permitted duration of 6 months will cost 11,000 NTD
and 1 year 4 months will cost 22,000 NTD respectively.
NOTE:
- Please check your Smart Visa sticker as soon as you receive it. In case your Smart Visa sticker appears to contain different information from your notification letter for Smart Visa endorsement such as wrong visa type, permission dates, number of entries, etc., you must inform the consular officer immediately.
- After arriving in Thailand, please check the information on the arrival stamp in the passport immediately after receiving it from the immigration officer. In case your arrival stamp appears to contain different information from your Smart Visa sticker such as wrong visa type, permission dates, etc., please inform the immigration officer immediately.
- Please take pictures of both the arrival stamp and Smart Visa sticker and email them to [email protected] to receive the notification letter of rights for Smart Visa holders via email.
For further information, please visit: